What type of businesses comes in Local Businesses??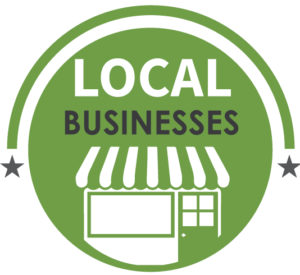 Local Businesses are the type of businesses who serve people in their locality or within 5-10 Km of their store.
For example  Kiriyana stores, Beauty parlours, Saloon, Doctor's Clinic, Tuition centres or coaching centres, Restaurants or Dhabas, Tailors, Cyber Cafes, Vegetable Stores etc.
What are the most common challenges local business experience?
All local businesses nowadays are getting lower numbers of orders, this is due to the digital media or internet revolution. People are buying from big brands or online E-commerce websites and getting home delivery of everything. Big portal or online platforms are giving huge discounts on their products due to which people are being attracted to them.
What Are the main aspects we need to understand to Increase sales for small business??
There are some tips for your small business to Increase sale which you need to take care to save local business :
Every local business owner needs to understand the pain point of people who are buying online.
Improve customer Engagement: Try to improve the customer engagement and make a strong relationship with them.
 Avoid Complaints: Try to avoid complaints and if still you get any complaint from customers give them the best solutions.
Become Searchable: List your business on free online platforms and make yourself searchable for your customers.
Sense customers requirement before the competitor: Talk to the customers and understand his current as well as future requirement and make a strategy to fulfil them. 
Build trust : Always provide satisfactory service and build trust.
Become Social Media Friendly : List your business on each social media platform Like Facebook, Instagram and post something regularly about your business which can help the community.
List Your Business on Google My Business : It Should be your top priority to list your business on Google my business to attract people from your locality. Whenever Anybody will search anything related to your business your listing will come in front of them and it will be easier for people to share reviews, make you call, get directions.
List your products on Google my business.
Make videos of Your business and share on social media and on your WhatsApp status
Utilise the WhatsApp Business app: Whatsapp Business app is a dedicated app for business owners which has extra options to manage your business effectively which are not available in normal WhatsApp messenger app.
Find out the Customer of the month and give him some discount or offer.
Try to increase mouth publicity.
Always Wear a T-shirt with Your Store name printed on it.
Find Out your die heart customers and use them as brand ambassadors.
Take video Reviews from Customers.
Make a Selfie Point at your store where people can take selfies.