Everyone who are learning and practicing the Digital Marketing they must know the King of Digital Marketing Neil Patel.
Usersuggest is a Easy and Free SEO Tool owned by Neil Patel, Which helps SEO experts to win the game of SEO by providing important SEO reports to drive more traffic on the website.
So Let's know how Ubersuggest helps in effective SEO Research.
Domain Overview
It is very important to know the stats of Domain and how it is doing in search engine to make some important amendments in your SEO techniques. This tool helps you to know all the insights of your domain in a single graph.
You can simple enter any domain to know all the insights.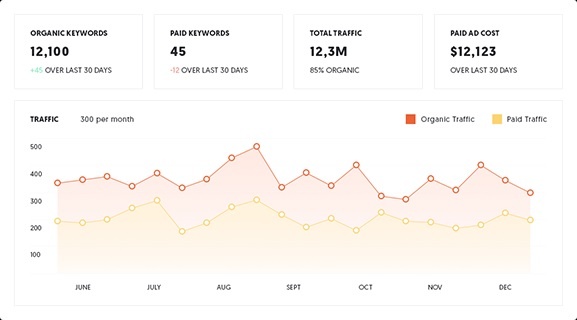 Knowing how your competitor is doing and what are the strategies working for him give a boost to your seo ranking by implementing same or improved technique for your website. Ubersuggest helps you in reverse engineering of your competitor's SEO.
TOP SEO Pages
Ubersuggest helps you to identify which pages of your website are ranking on top pages of google or other search engines.
You can enter your competitors domain to know which of the pages of his websites are doing well on search engines and you can got to know which type of content is doing well on search engines and what is missing in your website.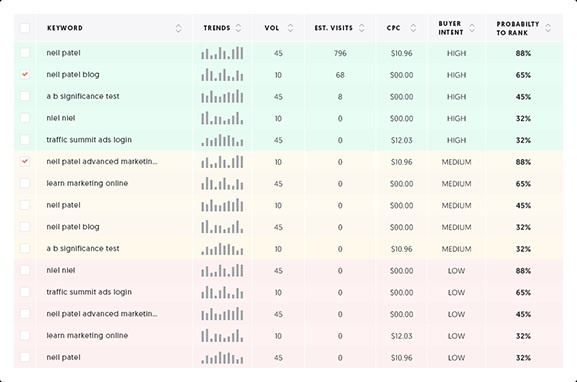 Keyword Suggestion
Are you struggling to find good keywords to write content for your website then ubersuggest is the Free SEO Tool which can help you in this.
Just type your main keyword and you will a list of keywords around it with Search Volume and SEO Difficulty score.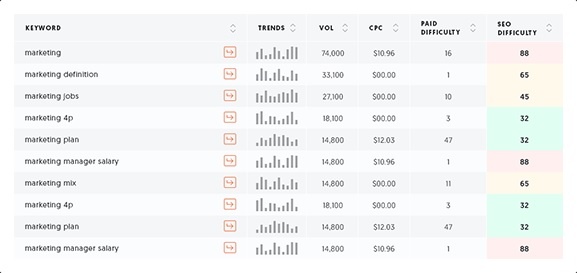 Content Idea
If you really running out of content ideas for your blog then Ubersuggest can help you to find which content is being shared the most on social media and then you can write similar type of content for your blog by using right keyword.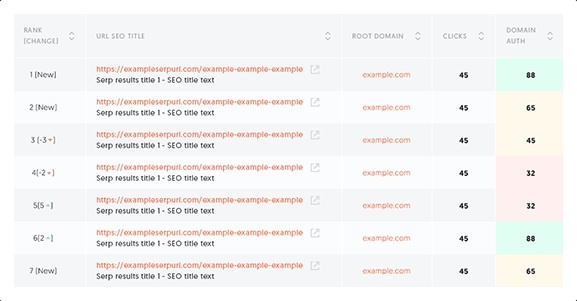 Backlink Data
Backlinks play a major role in SEO and the reality is it is hard to get them.
But using Ubersuggest you can track the backlink data of your competitor and make a strategy to get the link from same website.
Sounds good??
The good news is that now this tool is available as Ubersuggest Chrome Extension.
To use this tool you need to take few easy steps to install the Ubersuggest Extension.
Step by Step guide to install Ubersuggest Chrome Extension in your browser
1. Go to chrome Web Store and Search Ubersuggest

2. Click on Add to Chrome

3. Click on Add Extension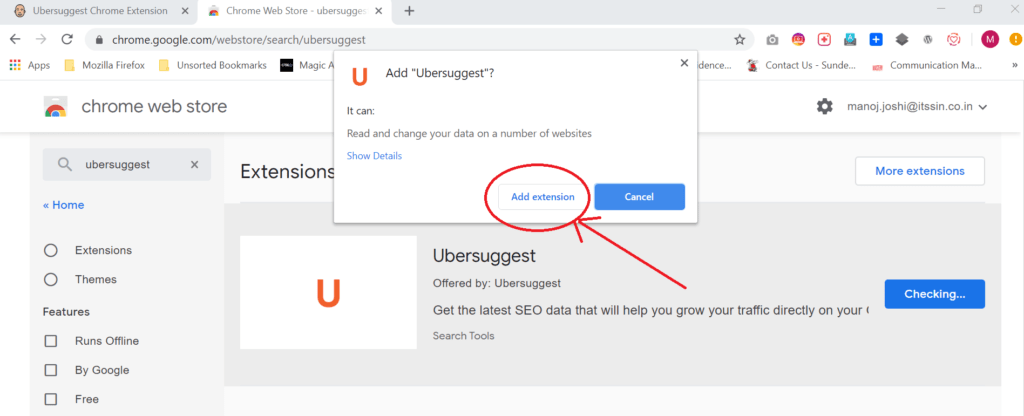 4.Done : Ubersuggest has been added to Chrome
How to Use Ubersuggest Extension in Chrome ?
After successful installation of the Ubersuggest extension let's see how we can use it in chrome browser.
You don't have to perform several things, you need to search anything on google and Ubersuggest Extension will do everything for you automatically.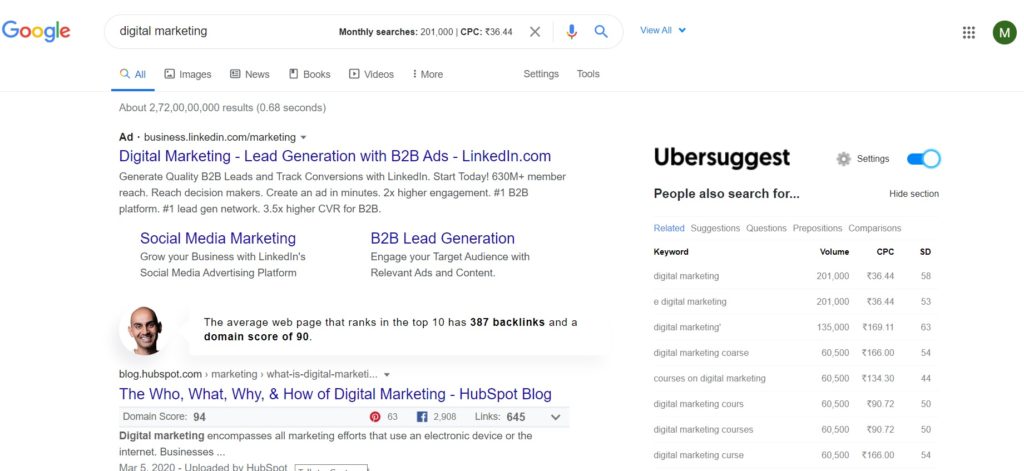 Keyword Overview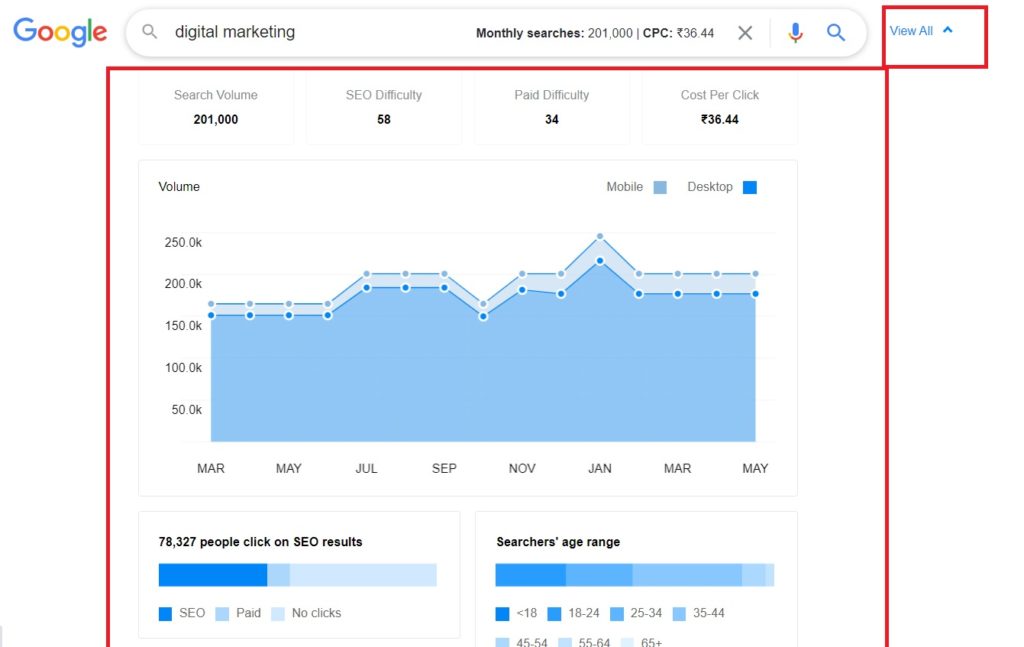 Link Overview
Keyword Suggestion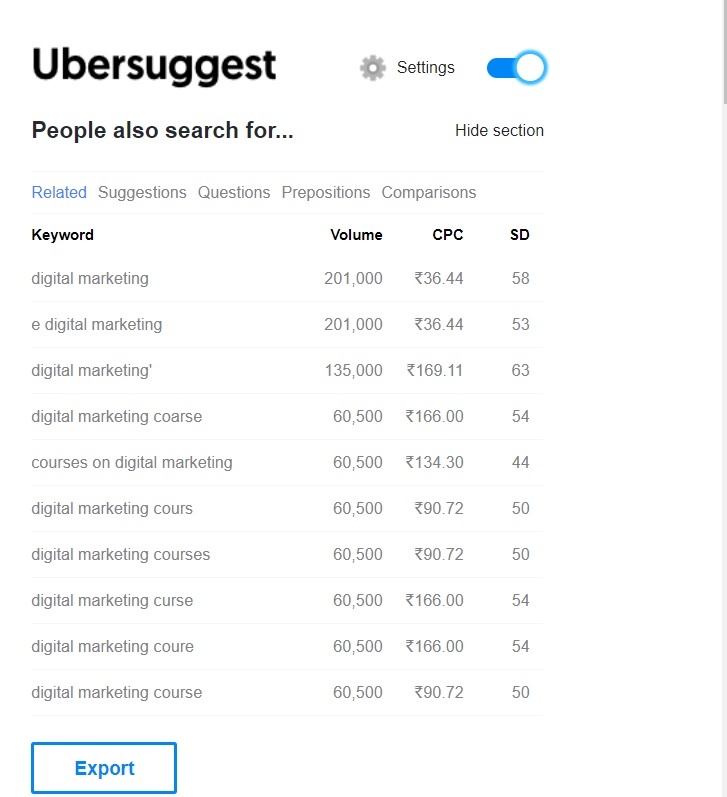 when you scroll down of the search result page you can see the related keywords by google.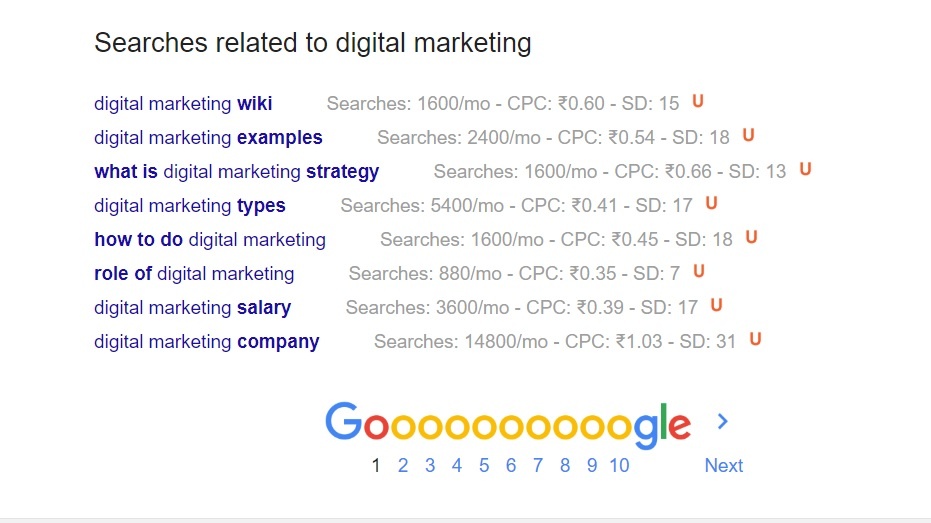 URL Matrix
You can see the matrix for each url which is ranking on google.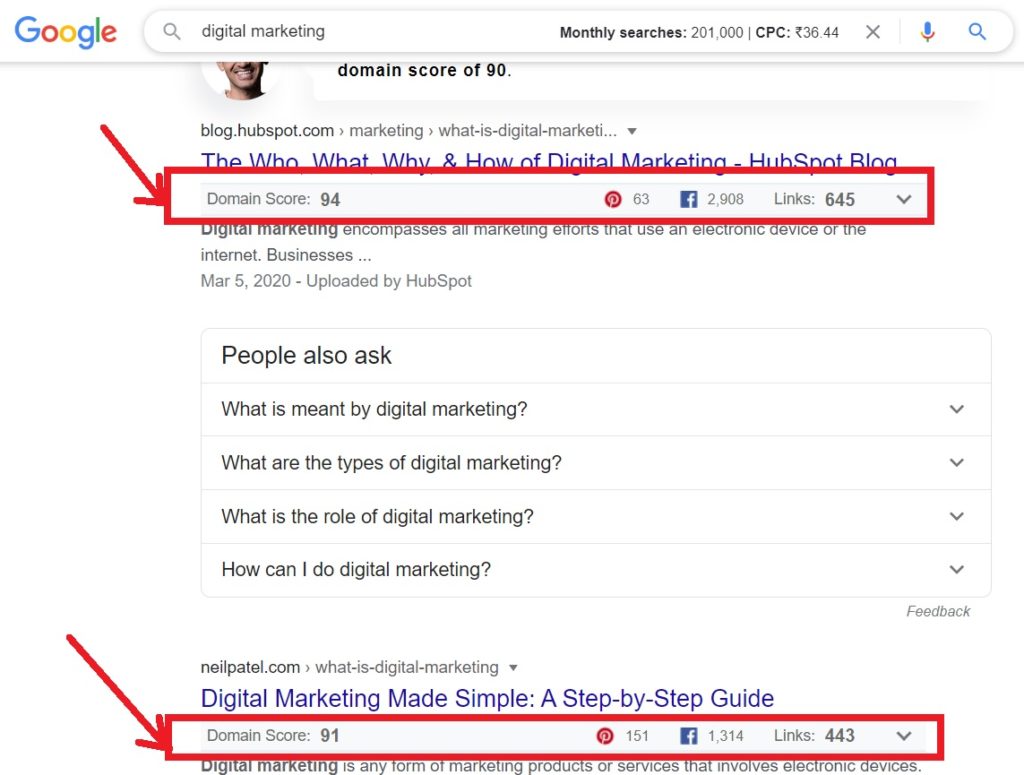 on clicking on down arrow with matrix you can see the detailed report.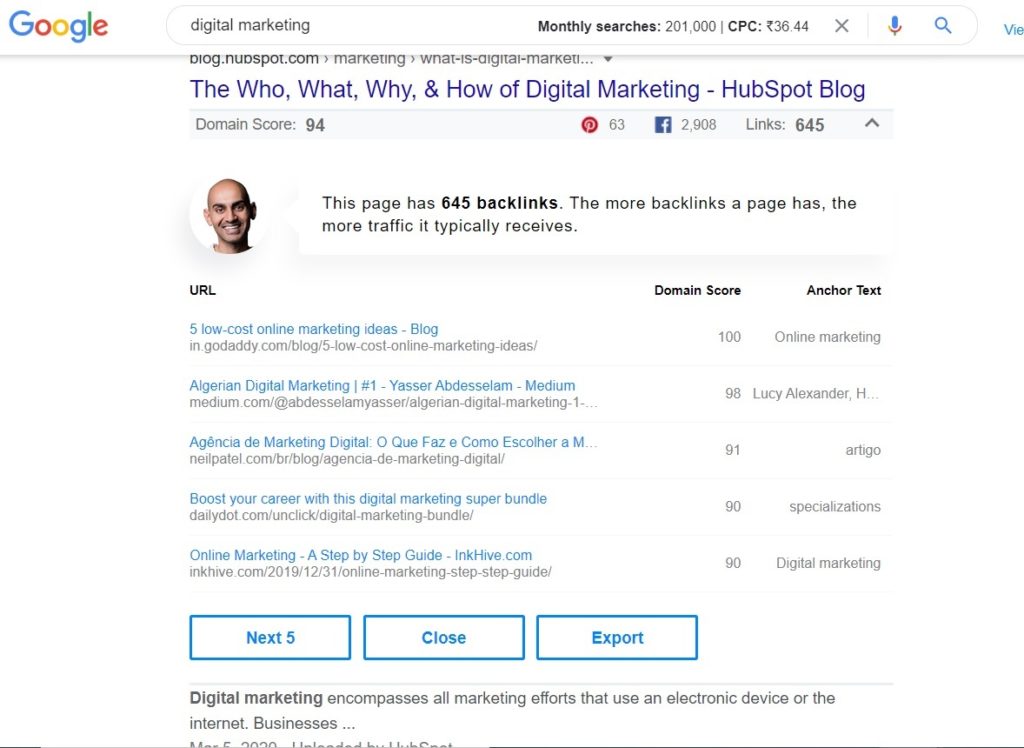 Pick your country and language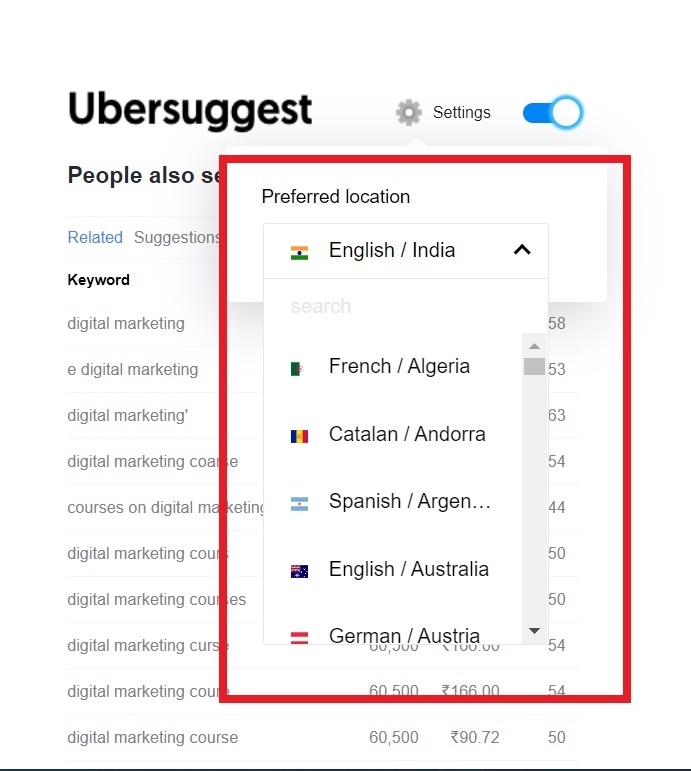 Conclusion 
Ubsersuggest is best free tool for SEO which gives you details insights and you can plan your SEO strategy by using it. Ubersuggest Chrome extension is Easy to Install and super handy to use.